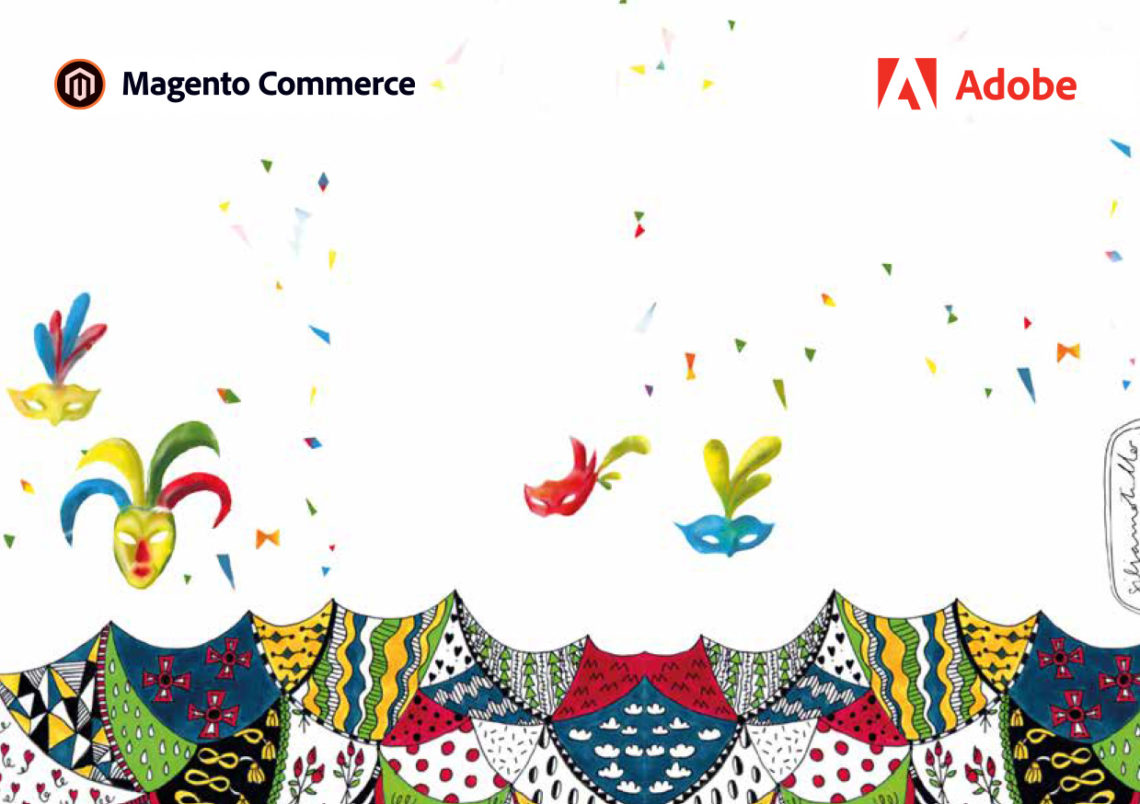 Adobe ArtNight – Carnival goes Creative
In February 2021 Adobe (Magento Commerce and Marketo Engage) assigned me to conduct a live online workshop with a carnival topic. For the flyer and website of the event I created a visual with a combination of analogue (Copic marker) and digital illustration (Adobe Fresco).
During the workshop I taught to approx. 40 participants how to draw carnival themed icons (e.g. caps, traditional hats and masks), decorate them with doodles and color them in. Participants worked both with analogue and digital drawing techniques.